Golden jewelry is now a wardrobe essential. So when a brand offers original and quality models, it doesn't take long to jump on it! Today we present to you a brand that is driving Hollywood crazy… and which, good news, is quite affordable! Launched in 2016 by Suhani Parekh, the Misho Designs brand is characterized by its imposing and minimalist pieces, handcrafted in 22 carat gold.
Misho's jewelry collection is characterized by a vocabulary of clean lines, architectural forms and simplified geometric shapes. Each piece is sculpted like modern architecture for the body. It was enough to seduce the biggest stars such as Beyonce, Dua Lipa, Kim Kardashian, Selena Gomez, Kendall Jenner, Adele, Deepika Padukone or even Zendaya!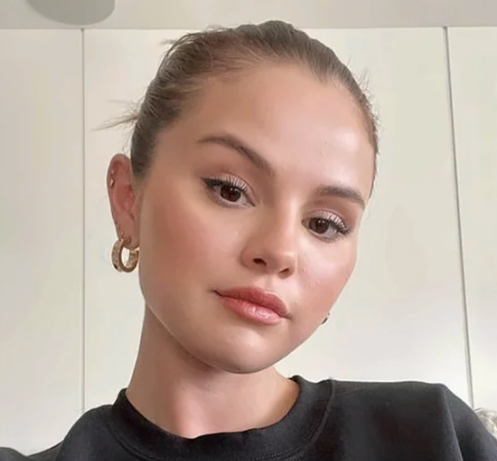 Selena Gomez wears Mini Hula Hoops. A minimalist pair perfect for every day!
Mini Hula Hoops – €110.95
Kendall Jenner wears the "Flow" mini earrings very often. They are handcrafted in bronze with a choice of 22k gold or silver finish.
Flow earrings – €117.95
Zendaya wears Textured Hoops earrings – €259.95
Dua Lipa wears the ring in her music video, 'Sweetest Pie'! This ring is handcrafted in bronze with a choice of 22k gold or a silver finish.
Split ring – 121,95€
Adele wore the "Hula Hoops" hoops during an interview. These minimalist hoops are characterized by pretty curved lines and a certain lightness. We wear them day and night, with the hair back.
Hula Hoops Creoles – 200,95€
Lady Gaga wore an imposing necklace of the brand while promoting the film "House of Gucci". Handcrafted in 22k gold-plated bronze, this larger-than-life interpretation of the curb chain maintains the delicate balance between maximalism and minimalism.
XXL Chunky Chain Choker Necklace – 287,95€
Indian actress Deepika Padukone wears the daring XXL Chunky Chain Hoops earrings! The perfect pair with a fuzzy bun.
XXL Chunky Chain Hoops Earrings – €251.95
A jewelry lover, Kylie Jenner wears the Mini Sun Studs earrings. A little reminder to bring the sun wherever you go! Handcrafted in bronze with a choice of 22k gold or a silver finish, the Sun studs are perfect for brightening up your day.
Mini Sun Studs – €121.95
Billie Eilish wears Mini Frost Flower hoops earrings during her 'Happier Than Ever' tour.
Mini Frost Flower hoops earrings – €131.95
Kim Kardashian wears Drop Hoops – €206.95
Hilary Duff wears Textured Hoops – €259.95
Beyonce wears Winter Flower hoops earrings – €218.95
Winnie Harlow wears Chunky Chain Hoops earrings – €172.95
• Where can I find Misho Designs creations?
To test these little marvels before buying them, go to DEEYA Paris, a brand new bold concept store aimed at a new generation of consumers, particularly sensitive to the complexity and diversity of the world, with an innovative approach. sustainable fashion, design and culture. Indian culture is honored there through fashion, decoration, lifestyle and art designers. The opportunity to discover the new actors of the Indian fashion scene to break with the clichés by highlighting a modern India which revisits its traditions.
A true invitation to discover contemporary India, DEEYA Paris unveils a range of young avant-garde brands with authentic know-how in a pretty cocoon where luxury and streetwear come together through timeless and assertive pieces.
To discover on site in addition to the Misho brand, the brands: Ka-Sha, Khara Kapas, Motherland, Ode to Odd, Gamut or Azga
DEEYA Paris: 6, rue des Coutures Saint-Gervais 75003 Paris
Pop up store open October 18 to December 28, 2022
Elizabeth Sall